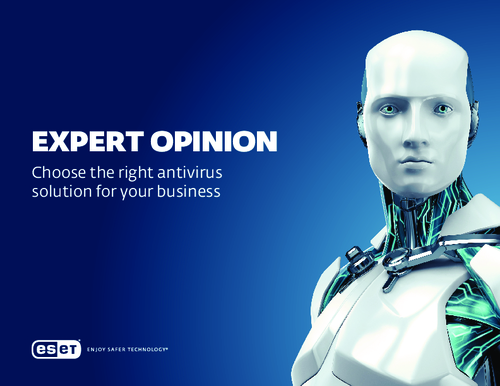 While there's no "one size fits all" solution for every company, you can make the right choice for yours by evaluating your needs and getting free trials from multiple providers. Before you buy, read this expert opinion to get tips from ESET security researcher, Aryeh Goretsky, on selecting the best antivirus software for your organization.
Download this expert opinion to explore
How to evaluate tech support and other features;
Who should participate;
What independent testing means.