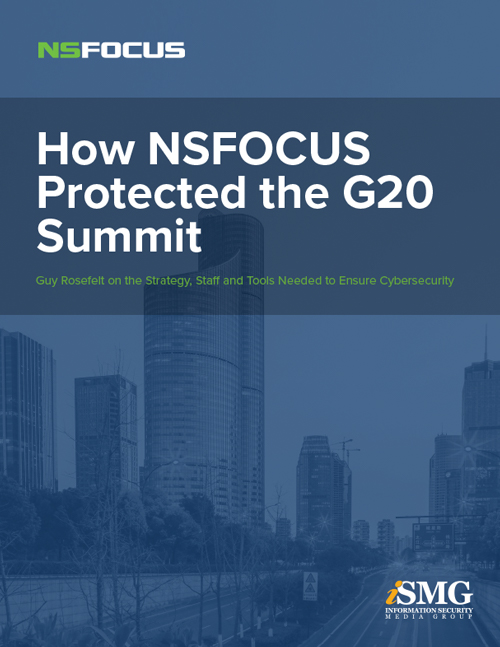 In September, the annual G20 summit - the gathering of leaders from 20 major global economies- was held in China. One particular global enterprise was selected to provide security protection. Guy Rosefelt discusses that mission and its unique challenges.
What was the scope of the project? NSFOCUS was tasked with protecting 359,830 network, computer, and application assets considered "core" to G20 and the network, computer, and application assets that are part of the G20 affiliate agencies - which include financial institutions, media outlets, provincial government and telecom institutions across China.
And what did the job ultimately entail? Blocking 2,075,590 web attacks during the two-day Summit, including 133,254 strikes targeted at the G20 website, as well as 1984 DDoS attacks. NSFOCUS also blocked another 1.9 million web attacks against secondary G20 partners.
In an interview about securing the G20 Summit, Rosefelt discusses:
Why NSFOCUS was selected for the job;
What the mission entailed before, during and after the event;
Lessons organizations can take away to improve everyday cybersecurity.