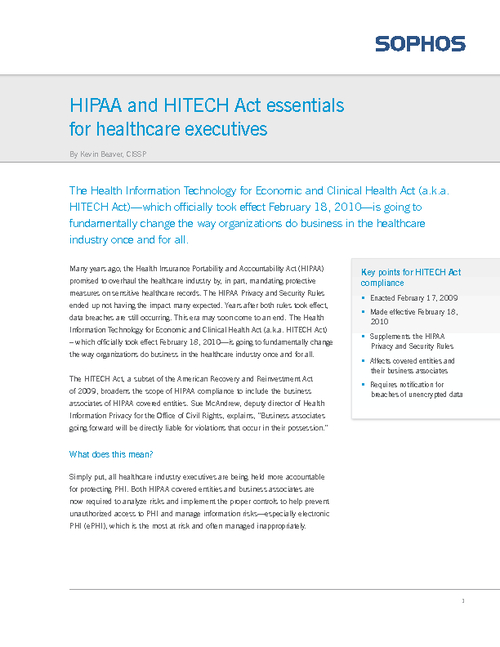 Many years ago, the Health Insurance Portability and Accountability Act (HIPAA) promised to overhaul the healthcare industry by, in part, mandating protective measures on sensitive healthcare records. The HIPAA Privacy and Security Rules ended up not having the impact many expected.
Years after both rules took effect, data breaches are still occurring. This era may soon come to an end. The Health Information Technology for Economic and Clinical Health Act (a.k.a. HITECH Act) - which officially took effect February 18, 2010 - is going to fundamentally change the way organizations do business in the healthcare industry once and for all.
This white paper covers the concerns for all healthcare industry executives who are being held more accountable for protecting PHI (personal health information).
Both HIPAA covered entities and business associates are now required to analyze risks and implement the proper controls to help prevent unauthorized access to PHI and manage information risks - especially electronic PHI (ePHI), which is the most at risk and often managed inappropriately.