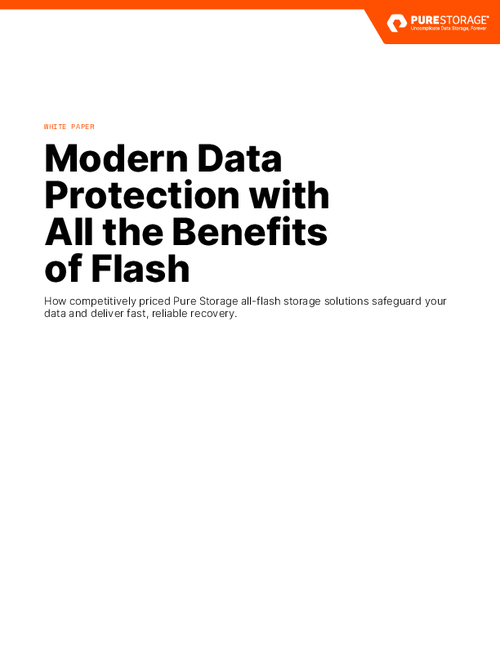 More organizations than ever rely on backups for securing data. This emphasis has also made the backup infrastructure a desirable target for cybercriminals because it is a key tool that can mitigate or negate data-related attacks. And, while protecting backup copies is important, the ability to quickly restore data is critical to your business operations.
That is where flash storage makes a difference—it's blazingly fast. Even though flash has a long list of other advantages compared to disk, it is often seen as too costly per gigabyte for data protection and backup, but is this always the case?
Download this white paper to gain more insights into:
Exploring Flash storage impact via customer use-cases in cloud infrastructure, enhancing backup, recovery, and restoration speed;
Flash versus Disk, comparison and the key benefits beyond data protection;
AI-driven data services with cloud-based management for storage management.