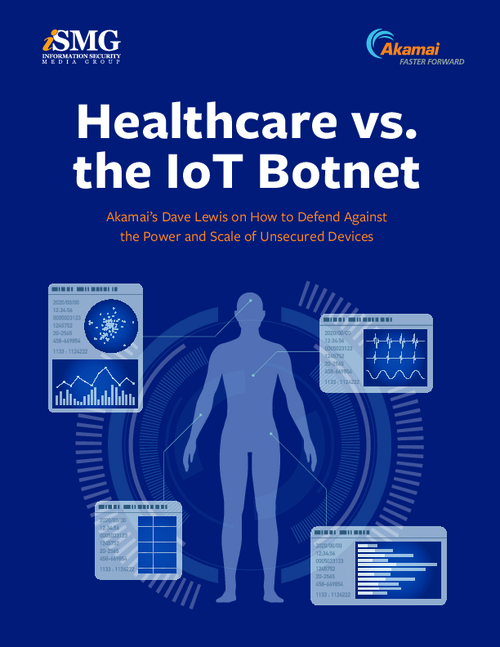 With their reliance on so many IoT devices, how can healthcare organizations defend against menaces such as the Mirai malware, which exploit these devices to create powerful botnets and launch DDoS attacks? Akamai's Dave Lewis offers tips.
Lewis, a Global Security Advocate at Akamai, says today's attackers are indiscriminate - they are targeting organizations across all sectors - but healthcare entities have more at stake because their services are so central to people's lives. And in many instances, he says, this is not a battle that healthcare organizations can fight alone.
In an interview about how healthcare entities can defend against IoT botnets and DDoS attacks, Lewis discusses:
The scale of the attack surface for healthcare organizations;
How to fight back against manufacturers who program default passwords into IoT devices;
The role of cloud security solutions in a layered defense.