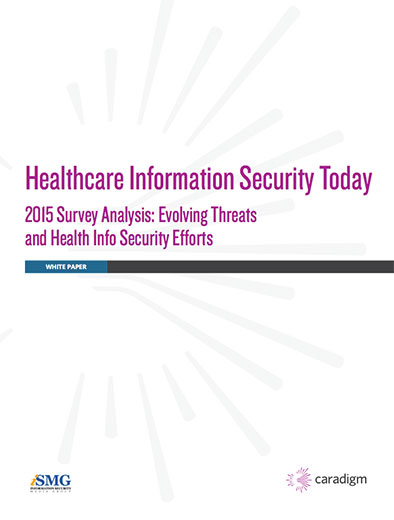 The Information Security Media Group conducts an annual Healthcare Information Security Survey with the assistance of members of the Healthcare Info Security board of advisers that includes leading healthcare information security and IT experts. Respondents included about 200 chief information security officers, CIOs, directors of IT and other senior leaders. These executives work at hospitals, integrated delivery systems, physician group practices, insurers and other healthcare organizations.
In this survey, respondents predicted that hackers would be the number-one emerging threat faced in 2015. As it turns out, they were correct in their prediction. The healthcare sector had a number of massive, record-breaking cyber attacks in 2015, including the hacker attack on Anthem that impacted over 75 million individuals.
Download this whitepaper to explore:
Insights into top threats and priorities healthcare security executives are facing;
Tactics to consider as you seek to strengthen the overall security and privacy of health data of your organization.