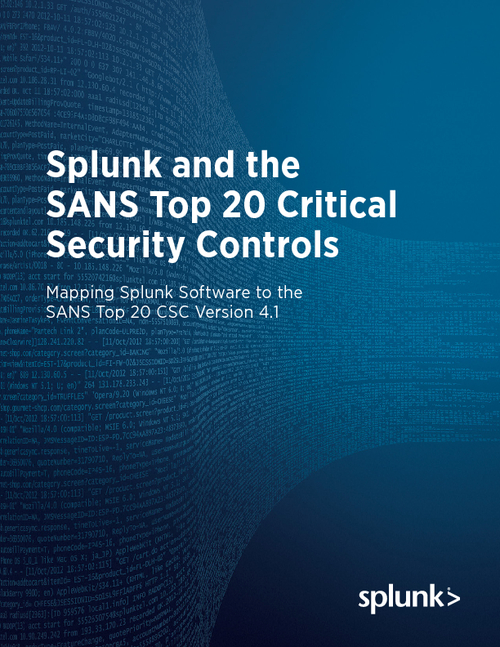 If you've considered or adopted the SANS Top 20 Critical Security Controls, Splunk software can help you operationalize and simplify bringing together the disparate data needed to monitor, report and alert on these critical controls. Splunk software has a unique approach that allows you to easily ingest data related to all 20 controls and apply the logic you need to search, report, alert and correlate - whatever is best suited for your security or audit requirements.
Read this e-book to learn how Splunk software can:
Verify incoming data, execute the requirements needed and support human activities associated with a control;
Make all data in your organization security relevant with no specific vendor preference;
Ingest and analyze machine-generated data with a real-time, schema-less architecture which provides an unparalleled scaling capability for big data.