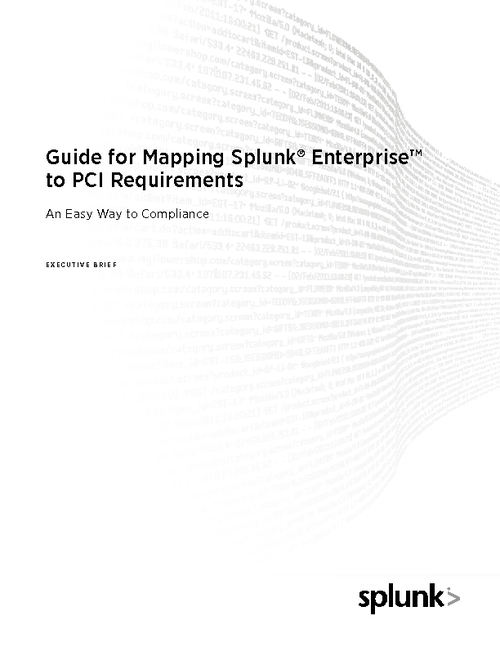 Whether security data is coming from cloud-based operations, virtual systems, on-premise systems or third-party outsourced PCI services, Splunk Enterprise can be used to achieve PCI compliance and to improve an enterprise-level security posture. By monitoring all log data, services, processes and port activities, Splunk is able to address all 12 of the PCI requirements created by the Security Standards Council (SSC).
Splunk's approach is different than today's traditional security event manager. Splunk allows you to understand why a requirement deficiency occurred. It then lets you explore your data, monitor the requirement deficiency over time, and improve security posture or refine your processes and policies over time. All of this results in continuous monitoring of assets and application in-scope for PCI compliance.
Read more about how Splunk can be used to addresss each of the 12 PCI requirements.