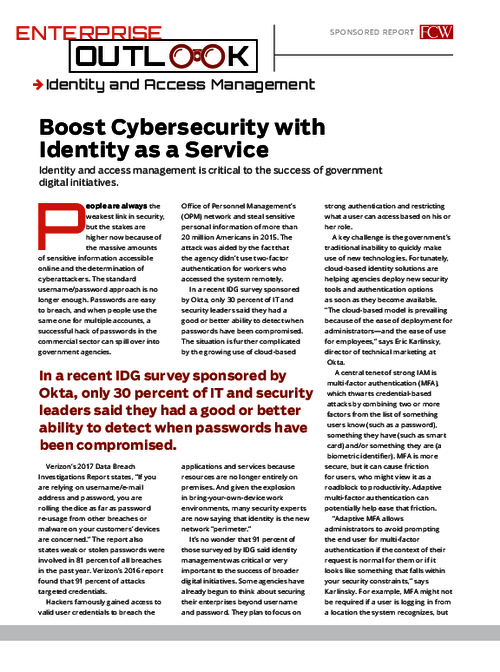 People are always the weakest link in security, but the stakes are higher now because of the massive amounts of sensitive information accessible online and the determination of cyberattackers. The standard username/password approach is no longer enough.
Because of this, government agencies are starting to realize that identity and access management (IAM) is critical to the success of digital initiatives. In this enterprise outlook, we explore how to develop strong IAM through cloud-based models and multi-factor authentication (MFA).
Download this outlook to learn more about:
Why only 30% of IT and security leaders report only have a good or better ability to detect when passwords have been compromised;
How cloud-based identity solutions are helping government agencies deploy new security tools and authentication options as soon as they become available;
How MFA thwarts credential-based attacks.