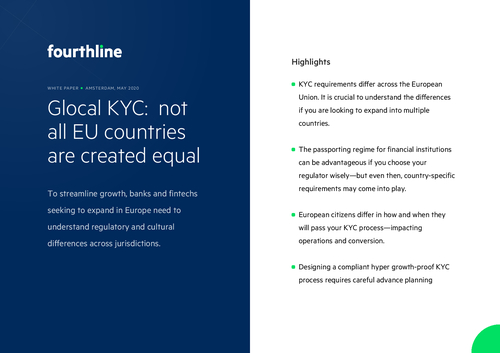 Building a hyper growthproof KYC flow requires advance planning.
For banks and fintechs expanding in Europe, it's crucial to understand how KYC requirements differ across countries. Thinking about individual national implementations of the 5AML directive may not be top of mind when planning your company's path to global domination.
Learn why designing a compliant KYC process requires careful advance planning in this white paper.