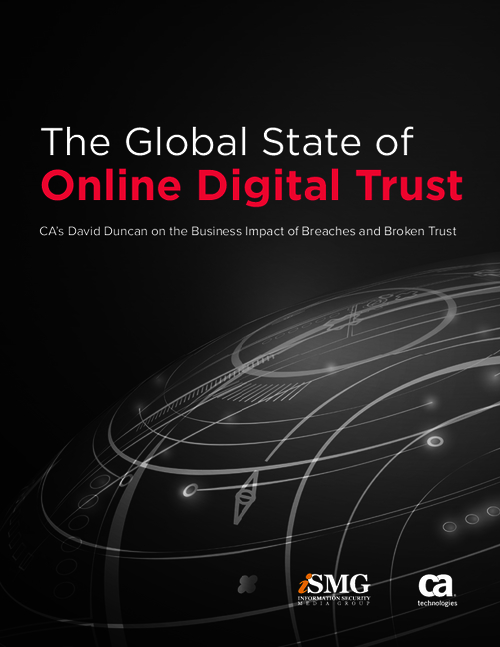 Forty-eight percent of customers drop the products and services of organizations that have had a publicly-disclosed data breach. This is but one of the findings of the new 2018 Global State of Online Digital Trust study commissioned by CA Technologies.
The new research study, developed by Frost and Sullivan, was conducted during the Facebook/Cambridge Analytica scandal in March and April of this year. The purpose of the study was to understand the true state of digital trust.
Download this eBook on the research and learn:
Highlights of the study;
The business implications of a breach of trust;
How identity and access management technologies must evolve to meet consumer expectations of security and ease of use.
Get the full Global State of Digital Trust Survey and Index 2018 here.