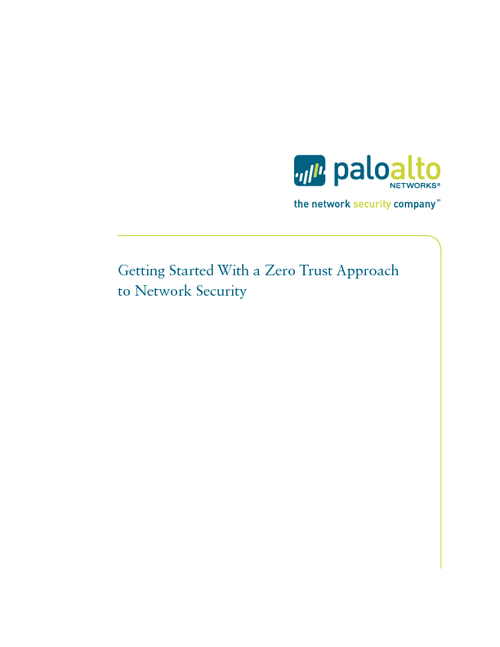 The continued, high frequency of successful cyber-attacks against today's enterprises has made it abundantly clear that traditional, perimeter-centric security strategies are no longer effective. The failure of resulting architectures is a product not only of the outdated assumption that everything on the inside of an organization's network can be trusted, but also the inability of legacy countermeasures to provide adequate visibility, control, and protection of application traffic transiting associated network boundaries.
First introduced by Forrester Research, Zero Trust is an alternative security model that addresses the shortcomings of failing perimeter-centric strategies by removing the assumption of trust from the equation. With Zero Trust, essential security capabilities are deployed in a way that provides policy enforcement and protection for all users, devices, applications, data resources, and the communications traffic between them, regardless of location.
This white paper:
Discusses the need for and details of a Zero Trust approach to network security;
Itemizes the essential criteria and capabilities required of a Zero Trust solution;
Explains how the Palo Alto Networks next-generation security platform delivers on these requirements;
Provides guidance on how to progressively migrate to a Zero Trust design.