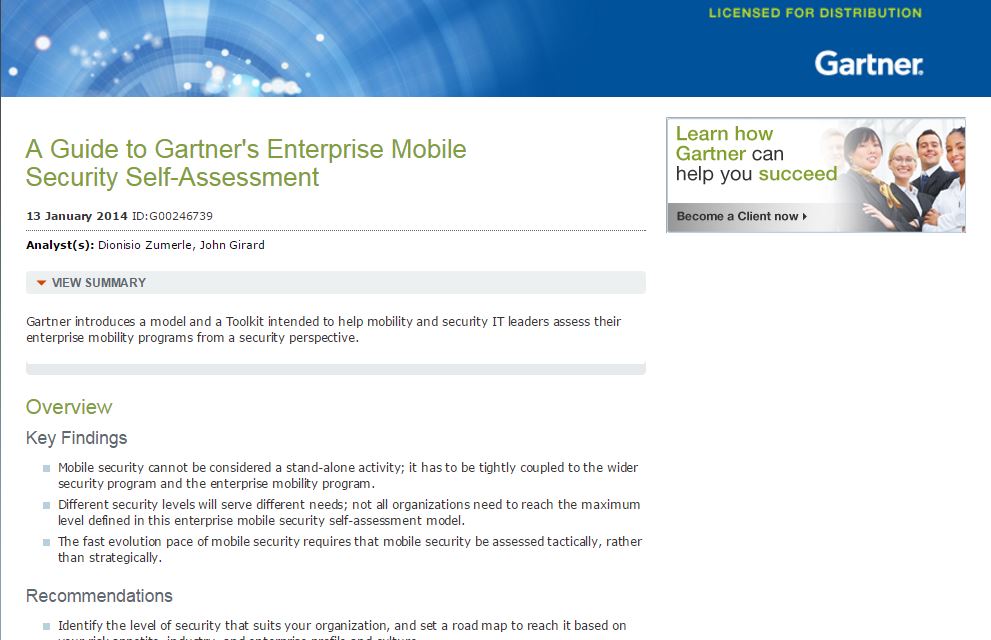 As organizations move to highly mobilized workforces, IT departments are challenged with evolving mobile security policies, moving from programs that addressed device and email security, to addressing a wide range of mobile applications, both on-premise and cloud-based. This fundamental shift requires an understanding of the business' use cases and security requirements as well as industry benchmarks for various security levels.
The Gartner Enterprise Mobile Security Model defines five levels of mobile security and provides a guide to determine the people, processes and technology needed to achieve each level. Read this guide to:
Identify the level of security that is appropriate for your organization;
Learn the framework for people, process and technology needed to match your security level;
Understand when to make tactical versus strategic assessments in this fast evolving market.