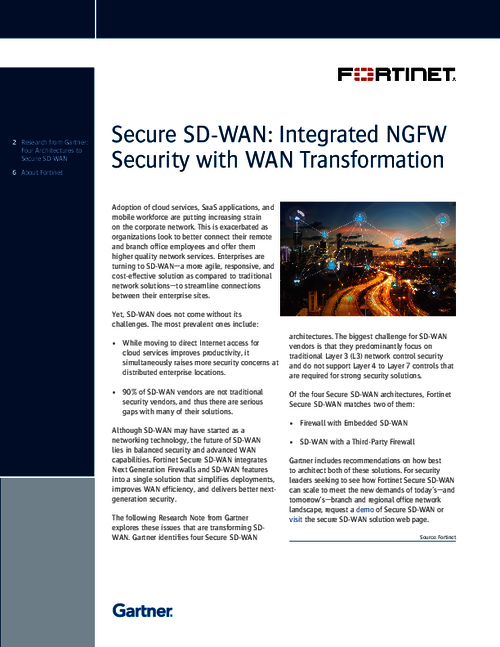 Adoption of cloud services, SAAS Applications and mobile workforce are putting increasing strain on the corporate networks. This is exacerbated as organizations look to better connect their remote and branch office employees and offer them higher quality network services. Enterprises are turning to SD-WAN - a more agile, responsive, and cost-effective solution as compared to traditional network solutions - to streamline connections between their enterprise sites.
Download this whitepaper to learn more about:
The key challenges and recommendations;
Key architectural options for SD-WAN and internet ;
How Fortinet's SD-WAN architecture measures up in comparison.