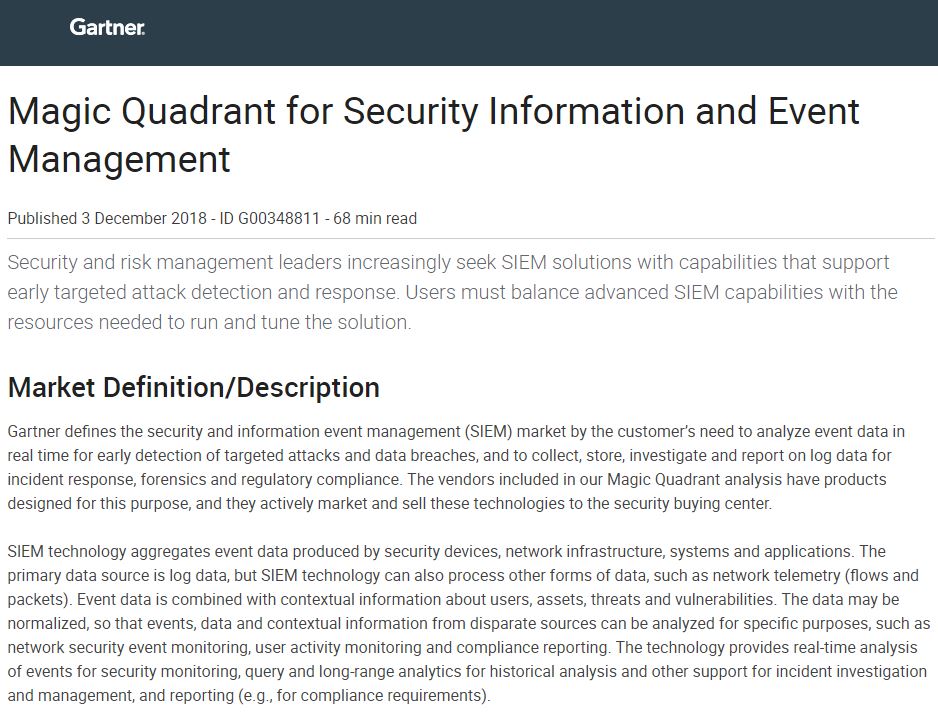 Security and risk management leaders are implementing and expanding SIEM to improve early targeted attack detection and response. Advanced users seek SIEM with advanced profiling, analytics and response features.
Download this Gartner Magic Quadrant to learn how SIEM enables users to:
Gain a single, comprehensive view into threats across multiple environments;
Identify high-risk users and user activities that may be putting your organization at risk;
Quickly understand the full scope and severity of advanced threats with the help of artificial intelligence.