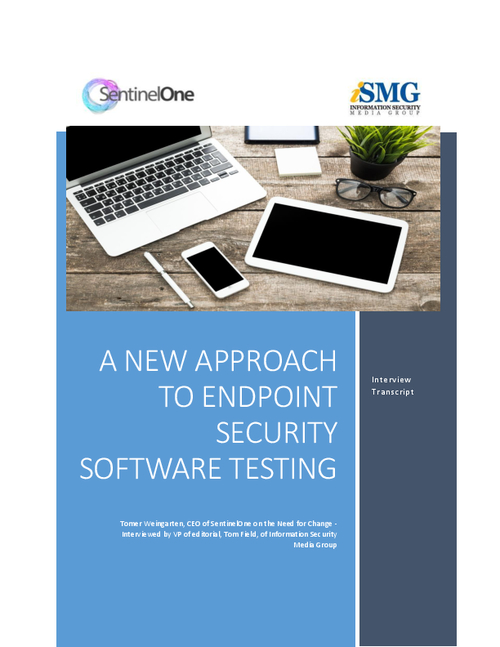 Cyberattacks are evolving at a much faster pace than the traditional security solutions can adapt to...so we must run to catch up. Machine learning and artificial intelligence (AI) assist a behavioral model of threat detection in an industry-leading alternative to traditional methods of endpoint security test suites. Since signature-based virus detection has become passé, and while it's no secret that true 100% efficacy unattainable, advanced methodologies and a more robust testing criteria are essential to keep organizations as secure as possible.
Test suites that adhere to the technologies of the past 10 years need a fresh and constantly adaptable approach to diffuse new and different types of attacks...and all at machine-learning speed, without hindering staff or your SOC team. This interview explores an industry-leading alternative to traditional methods.
Download this transcript of the ISMG interview with Tomer Weingarten, CEO of SentinelOne which discusses:
Why organizations must adjust their approach to endpoint security software testing;
The death of signature-based anti-virus detection;
The future of machine learning and AI in cybersecurity.