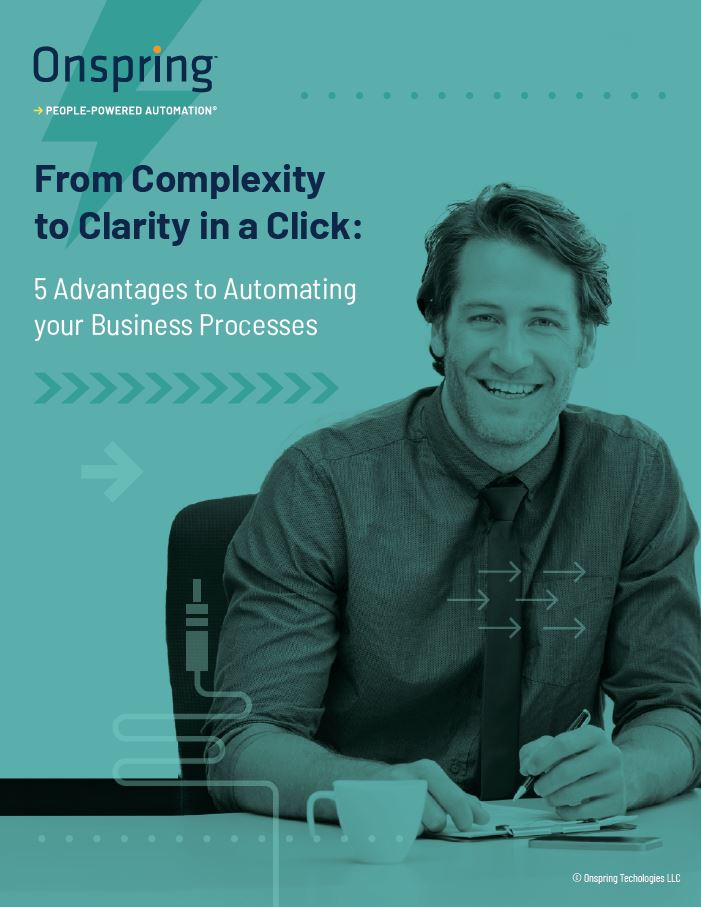 Let's face it, spreadsheets were designed to solve equations, not manage business strategy.
With everything you have on your plate ensuring regulatory compliance and mitigating business risks, you deserve a solution built to make your job easier. Automating your business processes can help you streamline and scale your governance, risk, and compliance (GRC) processes and keep track of all the moving parts; not to mention, you can save ample time and money.
Download this eBook to learn how to:
Take advantage of no-code process automation;
Make your processes more trackable and secure;
Ensure consistency across processes and offer a customizable stakeholder experience.