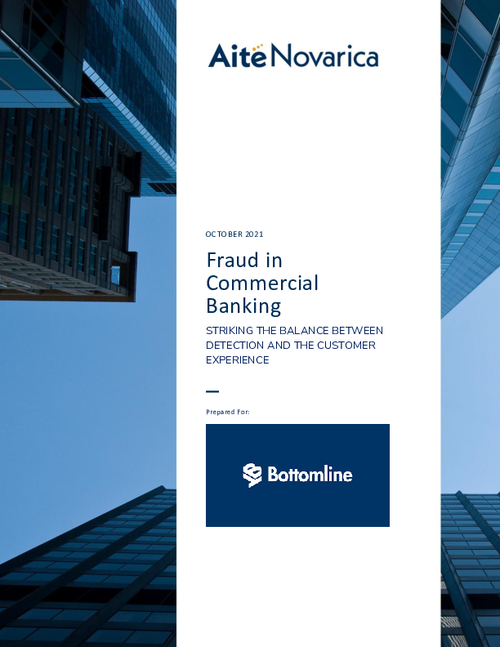 The challenges facing fraud executives in commercial banking won't get easier any time soon. One financial institution cites they track it closely and have seen a 17% increase per year for the past 10 years.
Aite Novarica covers the latest fraud trends in 2021 and how continued investment in and evolution of a robust fraud and authentication stack are more competitive issues than ever. Keep reading for more key points from the research including:
A view of key trends driving loss mitigation strategies for commercial banking;
The rising rate of fraud incidence and the challenge of balancing fraud prevention along with customer experience;
The evolution of defensive plans over the next one to two years;
How firms can leverage security as a differentiator.