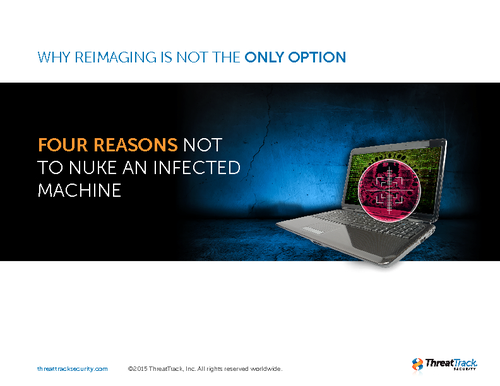 Many organizations still cling to the rigid practice of re-imaging every infected machine. However, the costs of re-imaging often outweighs the benefit. Learn why you should adopt an alternative approach to re-imaging to remediate threats.
This eBook explores how you can:
Generate custom remediation signatures you can deploy to any infected endpoint to completely eliminate threats;
Save money by reducing lost productivity and eliminating the need for maintaining a fleet of loaner PCs;
Ensure your IT staff is focused on more strategic projects instead of rebuilding PCs and installing software.