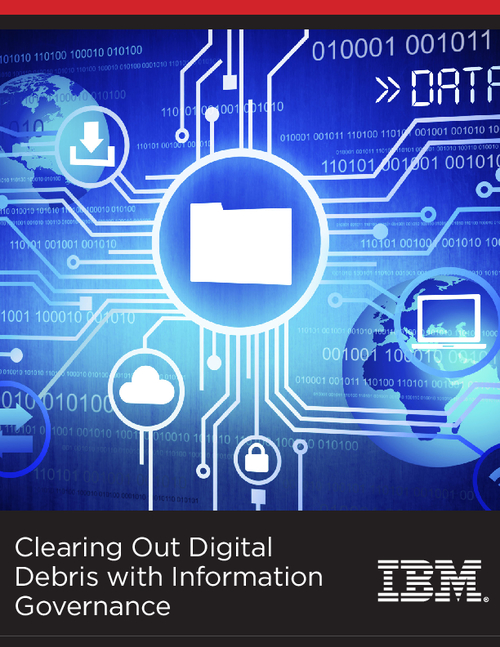 Of the five stages in the Information Governance Maturity Model, the second stage - "Overwhelmed" - is typically the most uncomfortable. Many IT organizations experience a strong temptation to look for quick fixes based on the mechanics of storage. Thin provisioning, to take just one example, enables more efficient utilization of existing storage capacity, so that companies can effectively store more data at a lower cost.
Download this white paper to explore:
Legacy data clean-up
eDiscovery
Records management and retention
Value-based archiving
The problem of data debris is insidious. Unlike system crashes or malware attacks, it doesn't manifest dramatically. Rather, it quietly saps resources in ways that are as costly as they are difficult to uncover. Fortunately, a map that leads to success with data debris exists. IBM's Information Governance Maturity Model can lead companies step-by-step to a position of mastery over their data, with the help of smarter data solutions that have proven their value in enterprises worldwide.