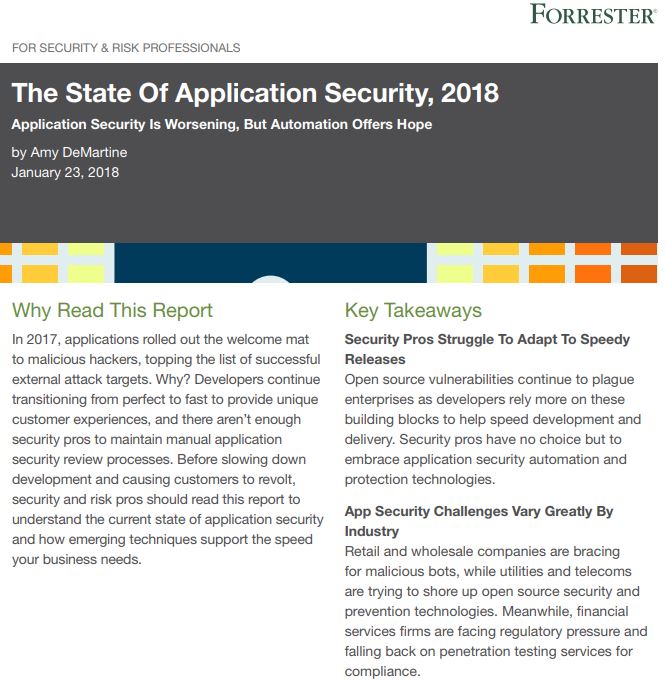 In 2017, applications rolled out the welcome mat to malicious hackers, topping the list of successful external attack targets. Why? Developers continue transitioning from perfect to fast to provide unique customer experiences, and there aren't enough security pros to maintain manual application security review processes.
Download Forrester's report in order to understand:
The current state of application security;
How emerging techniques can support the speed of your business needs.