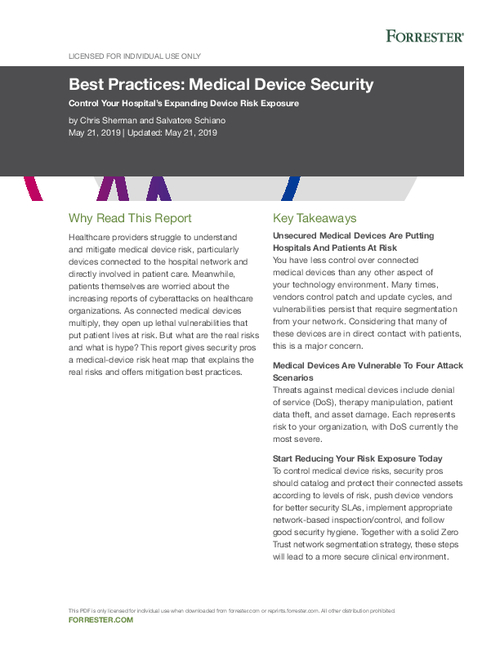 As connected medical devices multiply, they open up lethal vulnerabilities that put patient's lives at risk. Learn about real-world medical device risks and mitigation best practices.
Findings from the report include:
What are the real risks posed by connected medical devices, and what is hype?
Understanding the 4 attack scenarios that make medical devices so vulnerable.
6 steps to apply a risk-based security framework.
Get recommendations to prevent patient safety from being compromised.