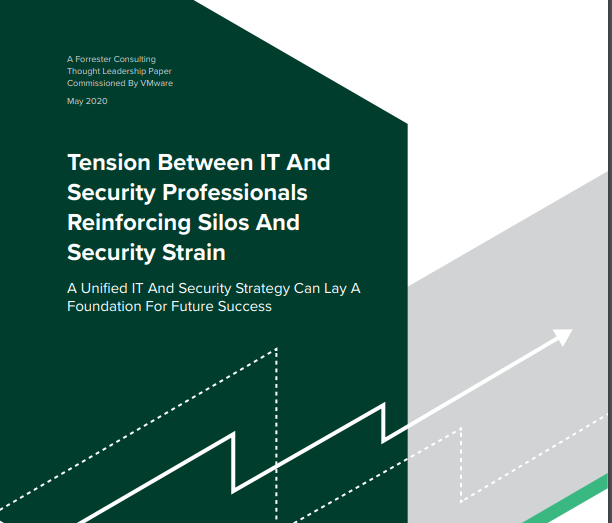 As threats of attacks and breaches grow in sophistication, it is more important than ever for both Security and IT functions to have a unified approach to security.
According to a commissioned study conducted by Forrester Consulting on behalf of VMware, consolidated IT and Security strategies lay a foundation for future success. Forrester surveyed 1,451 manager level and above respondents and interviewed eight CIOs and CISOs to further explore this topic. Only one-third of respondents said their security solutions are mostly or completely integrated.
Download the Forrester study to learn why security and technology advancements are top drivers of the adoption of a unified strategy.