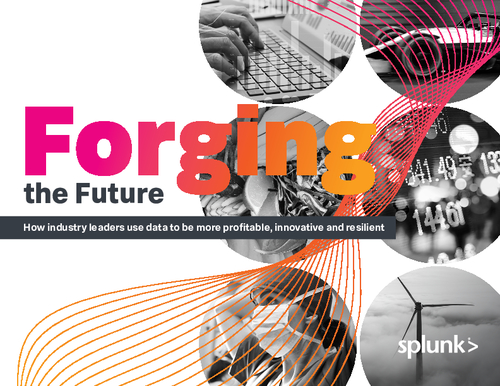 How industry leaders use data to be more secure, resilient and innovative. forging the future
What do Nasdaq, McLaren, Slack, Domino's and NewYork-Presbyterian Hospital have in common?
They — and more than 30 other leaders across industries — all use real-time insights from Splunk to drive outcomes, including:
Increasing efficiency and visibility while moving to the cloud..
Automating security operations and preventing attacks..
Accelerating innovation and delivering better, more reliable user experiences.
This book shares stories from dozens of organizations across the globe, ranging from Fortune 100 businesses, financial institutions, universities and manufacturers to healthcare providers, public organizations, global retailers and nonprofits. See how you can achieve the same success.