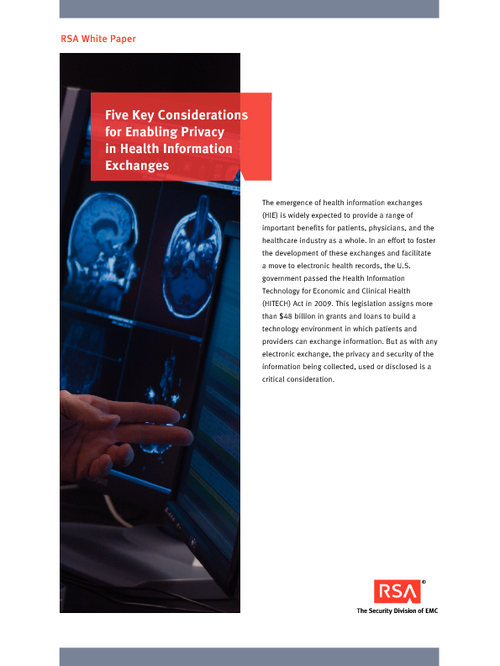 The emergence of health information exchanges is widely expected to provide a range of important benefits for patients, physicians, and the healthcare industry as a whole. In an effort to foster the development of these exchanges and facilitate a move to electronic health records, the U.S. government passed the Health Information Technology for Economic and Clinical Health (HITECH) Act in 2009.
This legislation assigns more than $48 billion in grants and loans to build a technology environment in which patients and providers can exchange information. But as with any electronic exchange, ensuring the privacy of the information being collected, used or disclosed is of critical concern. This white paper examines and details:
The challenges organizations face in building a secure health information exchange;
The five key considerations for ensuring privacy of protected health information.