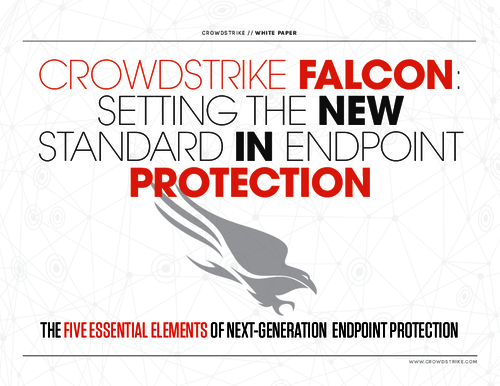 The endpoint security market continues to expand with vendors old and new marketing their solutions as "next-generation" game-changers. However, closer inspection reveals that many new solutions have been built on old platforms, many of which still rely heavily on signature-based detection and obsolete architecture. Navigating this crowded vendor landscape can be challenging - how does the buyer find the true next-generation protection today's targeted, advanced threats demand?
Download the whitepaper to learn:
Details on the five essential capabilities that define true next-generation EPP and why they are so important
A matrix that evaluates and compares the potential impact of different solutions
A list of top questions to ask vendors to find out whether their solutions fit the definition of next-generation technology, and how effective they will be in stopping sophisticated threats targeting your environment
Ready to see CrowdStrike Falcon in action? Start a 15-day free trial today!