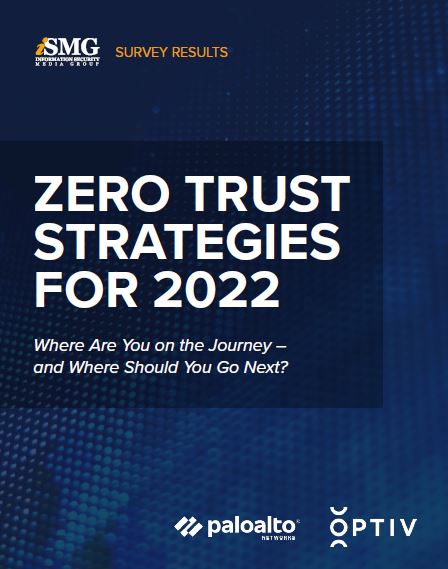 In 2020, Zero Trust went from being a marketing buzzword to the best strategy for securing the nonperimeter from all unknown users, devices, and applications seeking access.
Yet nearly two years later, there is still confusion about what Zero Trust maturity looks like and even the actual definition of Zero Trust.
More than just survey results, this report offers expert analysis on why and how enterprises are embracing Zero Trust and how they might measure their progress on the journey.
Download this executive results report with analysis from Jerry Chapman, Engineering Fellow IAM of Optiv Security and Paul Kaspian, Principal Product Manager of Palo Alto Networks to learn:
The stages of Zero Trust maturity – and where are you?
The most common – and effective – strategies for embracing Zero Trust
Which investments are being made to expand Zero Trust in 2022