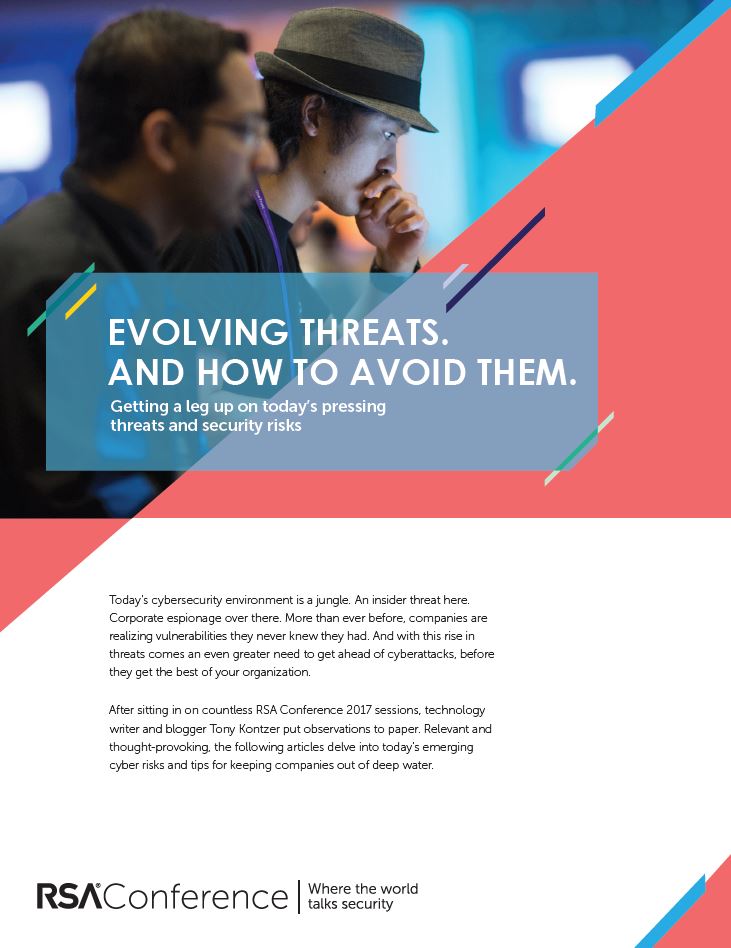 Corporate espionage. The internet of threats. Today's risks are nothing short of scary. And with new challenges popping up nearly every day, infosec professionals are under even greater pressure to identify their own vulnerabilities, before hackers do it for them.
So what can you do to keep your organization secure? According to writer and blogger Tony Kontzer, being informed is the best way to avoid a potentially devastating mishap.
Download this brief of valuable takeaways from a recent RSA Conference, where Kontzer tells us about contemporary challenges affecting infosec, and offers expert-informed advice regarding how companies can keep sensitive information in safe hands.