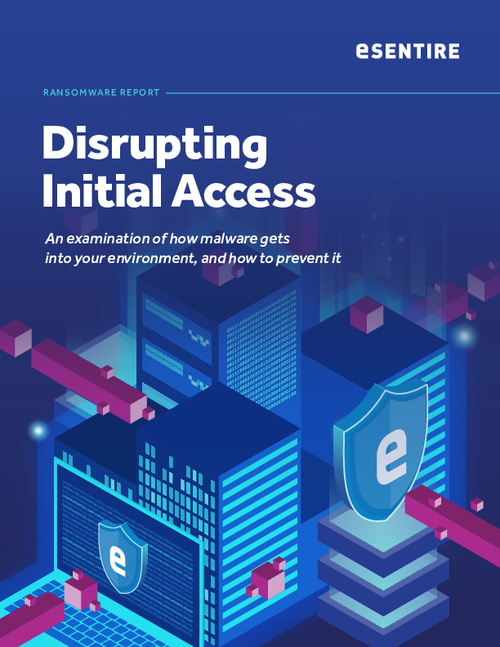 Successful cyberattacks unfold in mere hours from Initial Access to data exfiltration and deployment of ransomware, causing CISOs to re-evaluate their cybersecurity program, posture, and controls.
In this report, Disrupting Initial Access, eSentire's Threat Response Unit (TRU) shares an analysis of Initial Access trends they've seen across eSentire's global customer base over 2020-2022.
Key takeaways from this report include:
How cyberattackers are leveraging Initial Access tactics, techniques and procedures (TTPs) to automate malware deployment;
Year-over-year high-level trends in malicious code ("malcode") delivery mechanisms spanning 2020-2022;
How your cybersecurity team can manage Initial Access risks and prevent ransomware through proactive response.