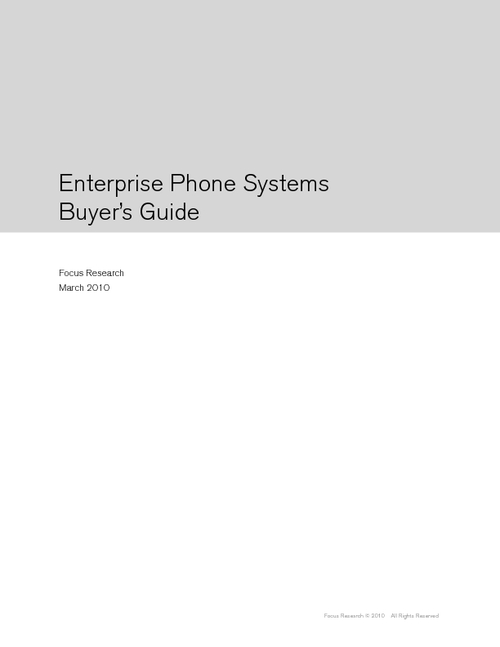 Implementing or upgrading an enterprise phone system is a strategic investment for any large enterprise. If you're reading this document, it's highly likely that you are in the market to purchase a business phone system. By now, you have no doubt discovered that buying a business phone system is not an easy task.
Our Enterprise Phone Systems Buyer's Guide is designed to help decision makers quickly identify their company's specific needs, a critical step to take before contacting vendors, comparing product options and negotiating prices.
To reach an informed decision, you should understand the following crucial aspects:
Phone systems buyer types,
Product requirements,
Cost considerations,
Vendor relationship needs
Our Buyer's Guide is structured around those areas.