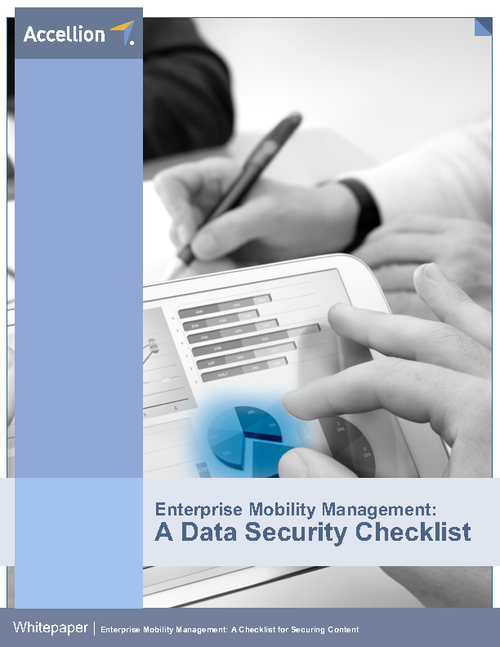 Secure file sharing, syncing and productivity solutions enable mobile workers to access the files they need from any source at any location easily and securely, while ensuring that all file access and file sharing complies with the organization's policies and any applicable industry regulations. These solutions impose pressing technical and operational challenges on organizations of all sizes.
This white paper presents:
A checklist of features organizations should review when evaluating a data security solution as part of an enterprise mobility management strategy;
How pressing technical and operational challenges associated with data security can be addressed through careful review of key considerations.