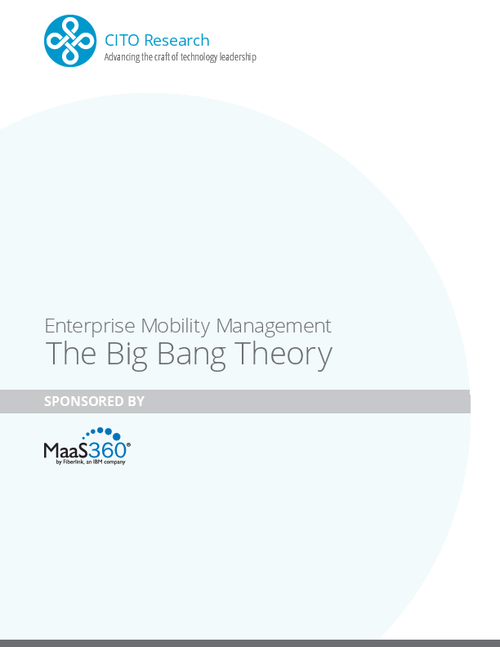 The boundaries between working "in the office," "on the road," or "at home" have been blurred by the untethered power of smartphones, tablets, and other portable devices. Employees expect the flexibility to work on the devices they choose, and employers have come to expect always-on availability. That business requirement often conflicts with those in charge of securing corporate networks and data. In some organizations, this has led to the draconian answer "no." But today those responses are few and far between. The norm today is, "It depends." One also can't forget the microcosm of different departments within an organization, which yet again causes great debate on how much access is needed, balanced against how to protect sensitive data. To maximize mobility, a nuanced strategy is the order of the day. For mobility's transformative potential to be realized, IT needs to become a business partner that understands business drivers and then devises the technology roadmap to support everyone's goals. The universe of mobility is a complex thing, and it is ever-expanding - much like our actual universe. The other similarity mobility shares with our ever-expanding cosmos is the potential that can be realized through a rational, analytic, and comprehensive understanding.
Download the White Paper to explore
What is the mobility explosion;
How do you manage the Big Bang of mobility;
How do you manage an ever expanding universe with ease.