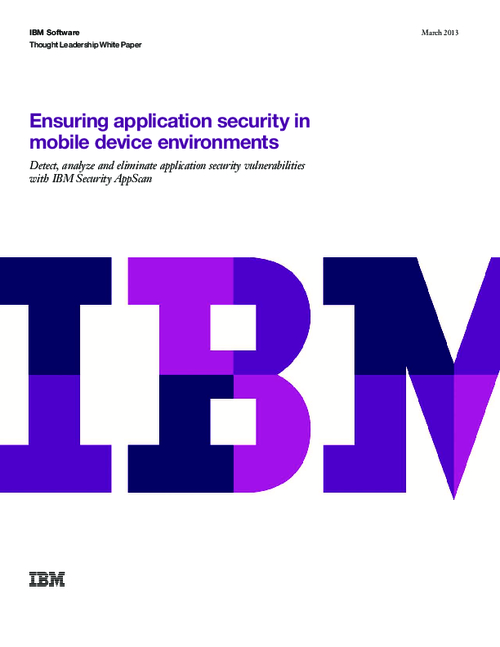 In today's business environments, mobile devices such as smartphones and tablets make up the fastest growing segment of computing devices - outpacing desktop and laptop computers.
This often leads to employees having a mix of corporate and personal applications on the same device, which gives the security team less control over devices that can access corporate networks. Although some application environments have become increasingly standardized and secure, there is considerable room for concern and significant need to provide improved security for mobile applications.
Download this white paper to understand:
The different types of mobile applications and mobile app environments;
How mobile application security can be compromised;
Potential security vulnerabilities and considerations specific to each mobile app type, and
How to detect and prevent mobile app vulnerabilities: tools and best practices.