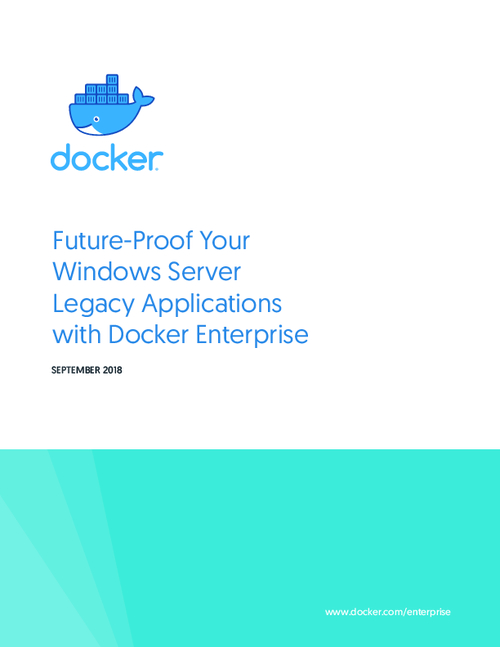 Many enterprises still rely on Microsoft Windows Server 2008 to run business critical applications. But Windows Server 2008 will reach End of Support on January 14, 2020, which means no more security and maintenance patches. Every enterprise has to face down this issue of legacy systems sooner or later. With Windows Server 2008 end of support on the horizon, now is the time to do it.
If you're running Server 2008 or even 2003, this paper is for you. It explains how you can migrate legacy Windows applications to Server 2016 with no code changes using Docker Enterprise. By moving to them to a container platform, your applications also become portable and cloud-ready.
Download this whitepaper to learn more.