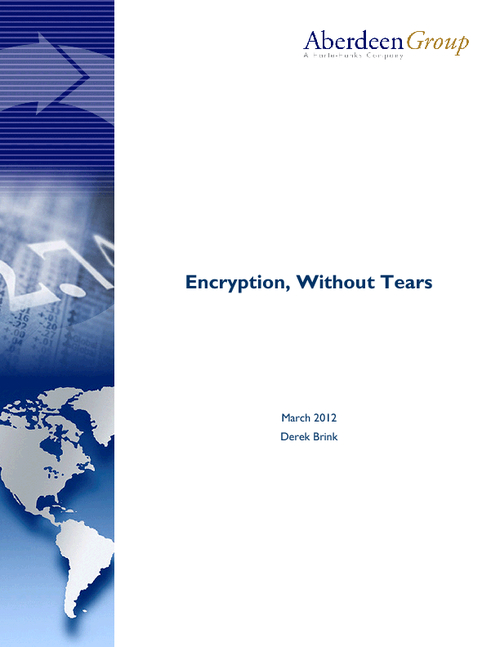 Like most enterprises, you're deployed encryption broadly to protect information and authenticate systems. Yet what impact does poor encryption management have on your business? According to Aberdeen, poor key management practices are costing organizations millions in security and compliance-related incidents, and make encryption deployments significantly more expensive to manage.
In this Encryption, Without Tears report, analyst Derek Brink quantifies the costs and effects of three encryption-management strategies: best-in-class, average and laggard.
Download the report to learn how:
Your encryption key and SSL certificate management capabilities compare with your peers
Best-in-class management initiatives decrease encryption costs and reduce the likelihood of data breaches and failed audits
A comprehensive inventory of encryption assets provides a baseline to help identify opportunities for incremental improvements
Effective key and certificate management systems are among Brink's best-in-class differentiators. Download this enlightening report now to learn more about how you can break the encryption-management habits that adversely affect your bottom line.