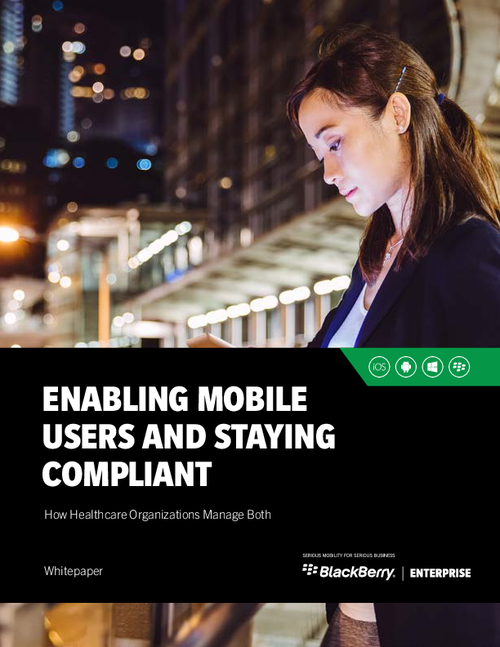 How Healthcare Organizations Manage Mobility and Compliance
Operating in a regulated industry, like healthcare, adds a layer of complexity to many things - including mobility.
While enterprises in other industries may be concerned about security - health-related organizations and their business associates are obliged by law to conform to detailed rules around storing and sharing sensitive data.
Download this white paper to explore the importance of:
Securing the device;
Protecting the data in transit;
Reporting and monitoring;
How Blackberry can help manage it all.