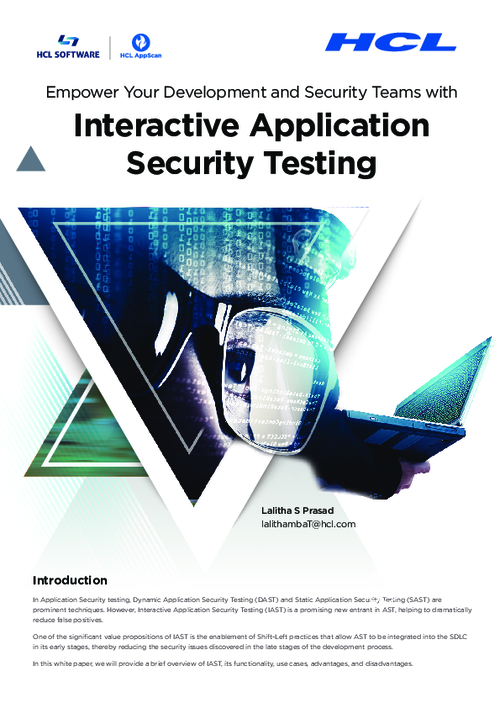 In application security testing, Dynamic Application Security Testing (DAST) and Static Application Security Testing (SAST) are prominent techniques. However, Interactive Application Security Testing (IAST) is a promising new entrant in AST, helping to dramatically reduce false positives. This white paper provides a brief overview of IAST, its functionality, use cases, advantages and disadvantages.
Download this whitepaper to:
Solve security issues earlier in the development lifecycle;
Make vulnerabilities easier to fix;
Provide actionable recommendations regarding your security issues.