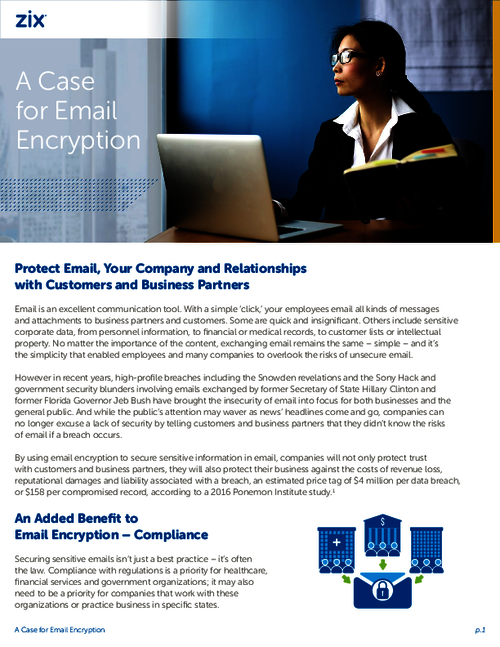 Email is the most used communication tool in the business and the vulnerabilities of email should not be overlooked. Implementing the right email encryption solution can be an easy way to secure sensitive corporate data, avoid breach costs and meet regulatory obligations.
Download this eBook to discover:
The importance of email encryption;
Compliance drivers for email encryption;
How to find the right solution.