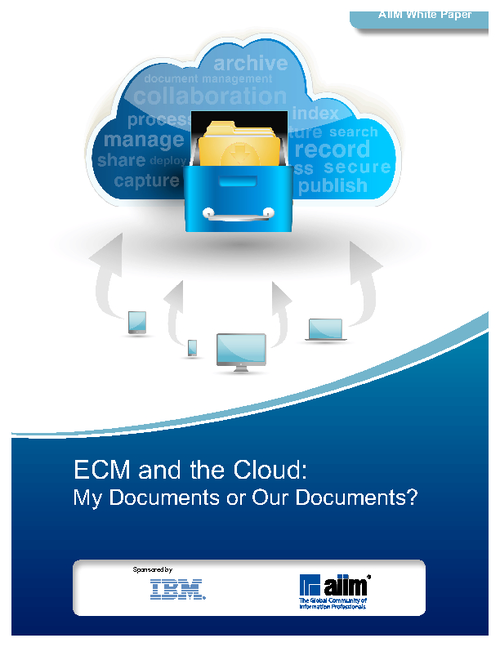 Demand for flexible and secure collaborative workplaces that extend beyond enterprise walls is increasingly on the rise. Mobile workers, partners, and suppliers working together must have access to vital project-centric documents. These same documents are and should always be considered corporate assets. and not the property of the individual, meaning they are not yours and not mine, but as a corporation, they are ours. As such, they need to be managed in a manner that protects them, allows them to be shared, and maintains them throughout their lifecycles.
Read this report from AIIM to discover:
What issues on-premise ECM users are facing;
How external collaboration support is managed;
What cloud and mobile functionalities.