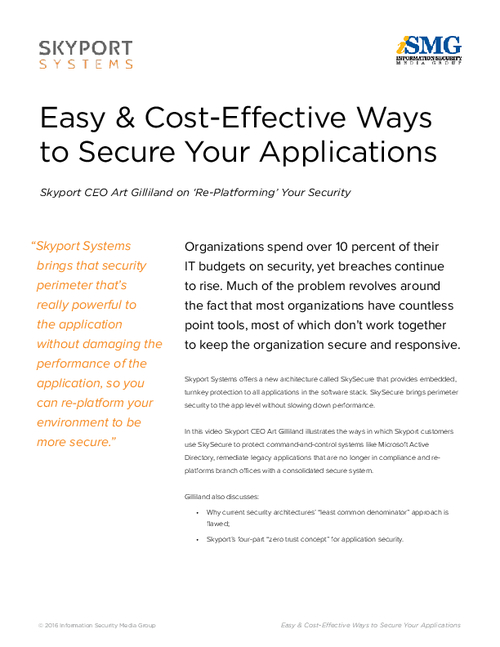 Organizations spend over 10 percent of their IT budgets on security, yet breaches continue to rise. Much of the problem revolves around the fact that most organizations have countless point tools, most of which don't work together to keep the organization secure and responsive.
Download this white paper to explore
Why current security architectures' "least common denominator" approach is flawed;
Skyport's four-part "zero trust concept" for application security.