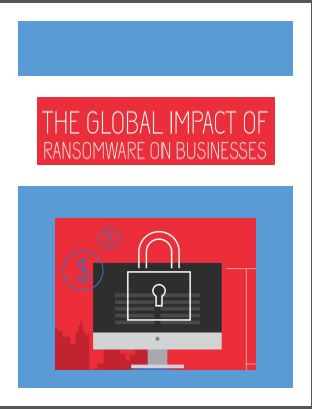 If ransomware has not already had a significant impact on your organization, it is most likely because you have simply been lucky...so far. Almost half of entities in the U.S. have been hit this past year alone and have lost not only money, but also reputation, IT hours and in some cases, total business functionality. Some organization literally had lives at stake.
Unlike betting either red or black on a Roulette wheel where the odds are also 50/50, there is no big payout if you have not suffered a ransomware attack; it just means that it hasn't happened yet. The attackers are growing more sophisticated in their methods, more organized with payment capture and more ruthless with their targets.
This infographic based data from Osterman Research and sponsored by Malwarebytes details:
The survey results of 540 CIOs, CISOs and IT Directors across four countries and their experience with ransomware;
The impact of attacks, both financial and otherwise;
The confidence level of U.S. organizations in their ability to stop ransomware.