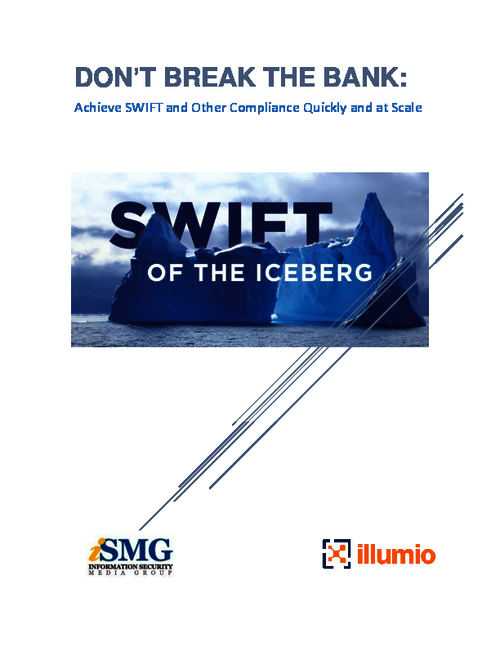 Compliance regulations such as SWIFT and GDPR can be challenging to understand and implement. Many of these regulations have cybersecurity requirements that are focused on protecting critical banking infrastructure with aggressive timelines - and without disrupting the very business-critical systems you're trying to protect. Jumping from one set of requirements to another and to subsequent internal and external audits can feel like a never-ending cycle.
In this excerpt from a recent presentation, learn from the expertise an industry-leading security practitioner in financial services in solving regulatory and compliance challenges quickly and at scale.
Download this whitepaper to learn:
The top challenges facing global banking;
How to protect your "digital crown jewels;
How to anticipate the ever-evolving SWIFT, GDPR and other regulatory compliance requirements.