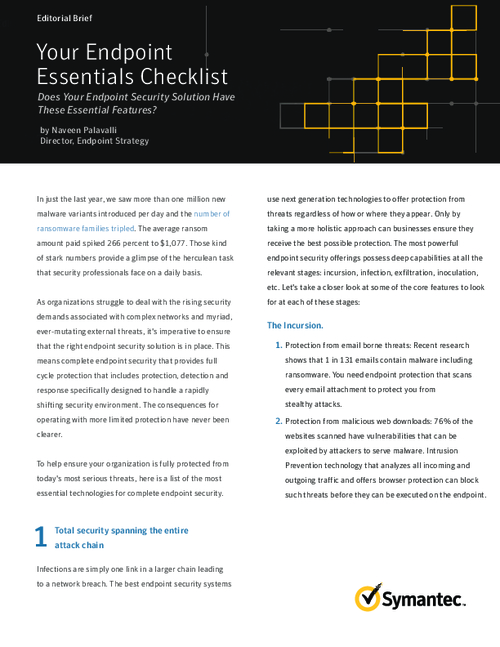 As organizations struggle to deal with the rising security demands associated with complex networks and myriad, ever-mutating external threats, it's imperative to ensure that the right endpoint security solution is in place. This means complete endpoint security that provides full cycle protection that includes protection, detection and response specifically designed to handle a rapidly shifting security environment. The consequences for operating with more limited protection have never been clearer.
Download this whitepaper to help ensure your organization is fully protected from today's most serious threats. Use this list of the most essential technologies for a complete endpoint security solution.
This promotion is brought to you by ISMG. ISMG is obtaining your consent to send electronic messages to you on behalf of itself and Symantec. By submitting your information you agree to be contacted by Symantec on topics of interest. Your information will not be shared outside Symantec or ISMG, and you can unsubscribe from emails sent by ISMG, or Symantec by clicking on "Unsubscribe" on any email received.