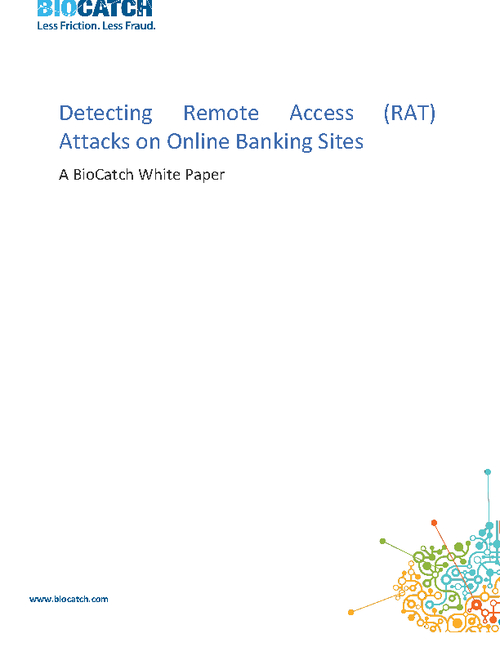 Remote Access Tools (RATs) allow an attacker to take control over a desktop and use it remotely, opening any application and operating the PC as if the fraudster was sitting next to it. Recently, RAT attacks have migrated from use in nation state and hacktivist operations to online banking fraud. Existing fraud detection solutions that attempt to identify unknown or infected devices are not designed to spot RATs, leaving banks vulnerable to remote access attacks. BioCatch's Cognitive Behavioral Analysis technology enables BioCatch to instantly detect abnormal user behavior consistent with the use of RAT, MITB and other threats, as well as biometrically authenticate users who have been profiled.
This white paper provides an overview of:
How BioCatch detects a RAT;
Why are RATs so popular;
How Do Fraudsters Perpetrate RAT Online Banking Fraud.