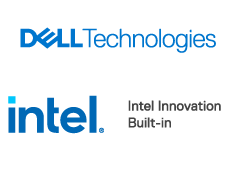 The data era is changing how organizations think about, monetize and protect data. The volume of data being managed is growing at a phenomenal rate from 1.45PB in 2016 to 9.70PB in 2018. Data loss costs nearly 2x more than unplanned systems downtime. However, some organizations are better equipped than others to extend and protect the value of their data
Increasingly organizations are finding new ways to gain value from data through various digital transformation efforts. This requires making both technology and business model adjustments to be successful.
In this infographic, explore findings from Dell EMC's Global Data Protection Index. Examine the data protection readiness of companies around the world and learn how to effectively meet the challenges of the cloud, big data, and mobile devices.
Disclaimer: Dell Technologies, Dell, EMC and Dell EMC are trademarks of Dell Inc. or its subsidiaries. Other trademarks may be trademarks of their respective owners.