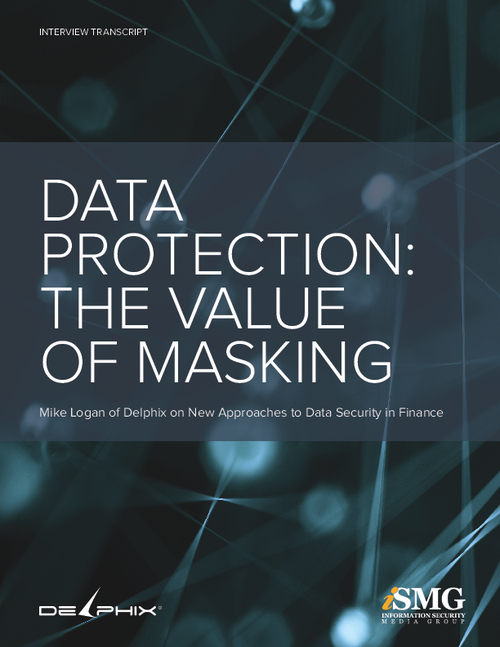 Recognizing the reputational and regulatory imperatives to protect data, financial institutions are looking for new, holistic solutions, Logan says.
"How do they solve this problem across all their different access points they have with their customers, their partners, their vendors?" he says. "They have to protect the data no matter where it's going."
In an interview about data protection, Logan discusses:
Top data protection concerns for financial institutions;
How data masking solutions have evolved;
What distinguishes Delphix in the marketplace.