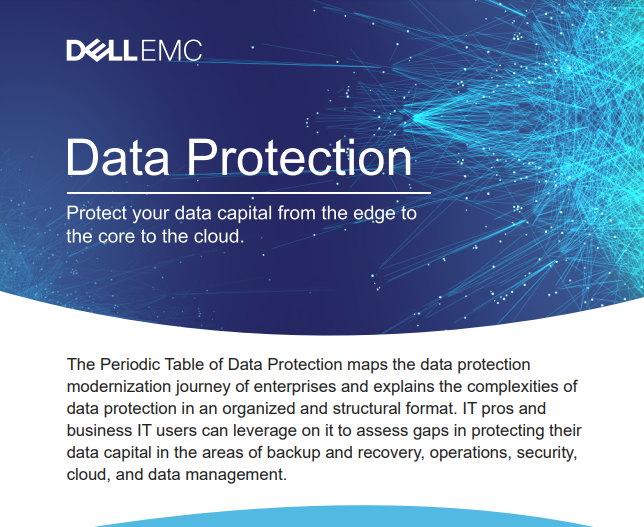 The Periodic Table of Data Protection maps the data protection modernization journey of enterprises and explains the complexities of data protection in an organized and structural format. IT pros and business IT users can leverage on it to assess gaps in protecting their data capital in the areas of backup and recovery, operations, security, cloud, and data management.
Download this infographic to explore:
Tape Based Solutions
Disk Based Solutions
Cloud Data Protection
Disclaimer: Dell Technologies, Dell, EMC and Dell EMC are trademarks of Dell Inc. or its subsidiaries. Other trademarks may be trademarks of their respective owners.