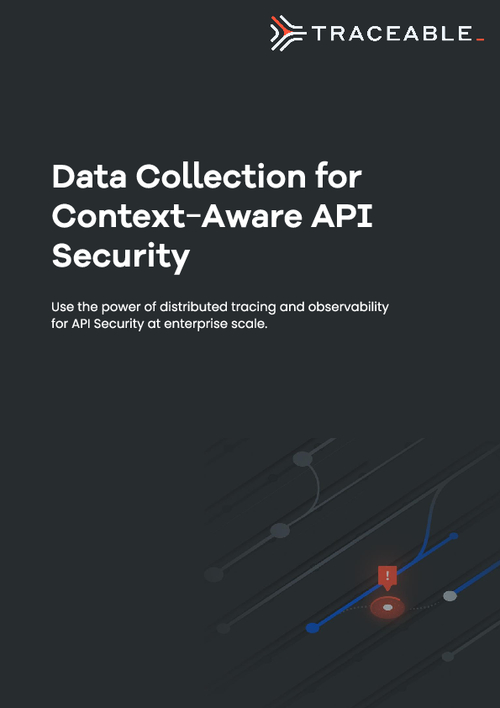 Most API Security vendors do not collect the depth of data required to fully protect APIs at scale. This usually comes down to limitations in their data collection and deployment methods. And those limitations can result in a data breach.
Traceable takes a unique approach to data collection for context-aware API security, so security teams can make better decisions in protecting their APIs from known and unknown attacks, business logic abuse and data exfiltration. There are literally thousands of data points that give relevant information and context, and each is needed to create a holistic view of your API attack surface.
This paper is intended for security professionals who want a deeper understanding of how Traceable collects and uses data for context-aware API security.
Download this whitepaper to learn:
The different types of data that Traceable collects that ensures full context of APIs and users;
The ins and outs of Traceable's observability capabilities and context-rich data lake;
In-depth explanations of Traceable's flexible data collection options, including mirroring, edge, and in-app;
The pros and cons of each deployment method and time-to-value.