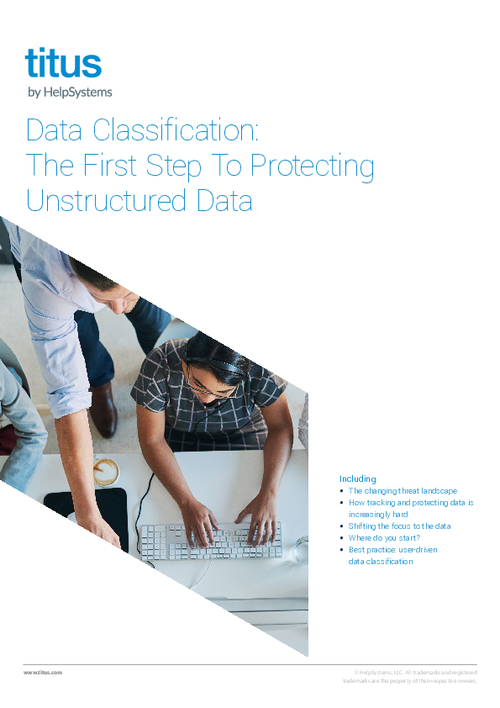 Data security breaches can have a significant impact on an organisation's reputation, shattering customer trust and loyalty, so it's unsurprising that data protection is higher up the boardroom agenda than it's ever been.
In this whitepaper, we look at how the threat landscape has changed for businesses, the drivers behind the change – both technical and cultural, and the challenges involved in managing, controlling and protecting data.
We then introduce a data-centric approach to security which involves users themselves in classifying information, with practical guidance on how to take the first steps in deploying an organisation wide user-driven data classification policy.