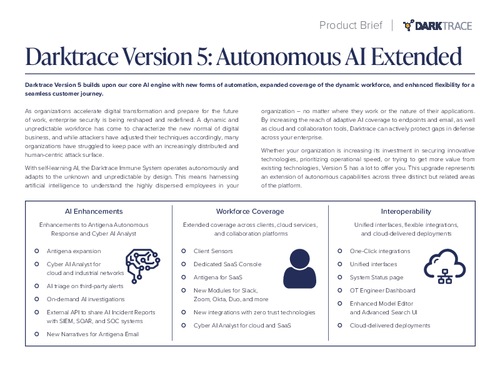 As organizations accelerate digital transformation and prepare for the future of work, enterprise security is being reshaped and redefined. A dynamic and unpredictable workforce has come to characterize the new normal of digital business, and while attackers have adjusted their techniques accordingly, many organizations have struggled to keep pace with an increasingly.
Developing an adaptive and unified security strategy that evolves with your dynamic workforce has never been more critical, especially as organizations embrace zero trust architectures, cloud services, and more fluid working practices for the long term.
Download this brief to learn how Darktrace's Autonomous Cyber AI can actively protect gaps in defense across your enterprise.